DOG SUPER HOLIDAYS WITH MONGE!
There is no better holiday than the one shared with your dog!
At Baia Holiday we love to spoil our guest dogs!
This is why your furry friend would choose one of our Camping Villages for your holiday! Choose his favorite food, enjoy the sea in the front row and stay together in customized accommodations designed for the pet traveler's needs!
Coco Elite Offer – Limited!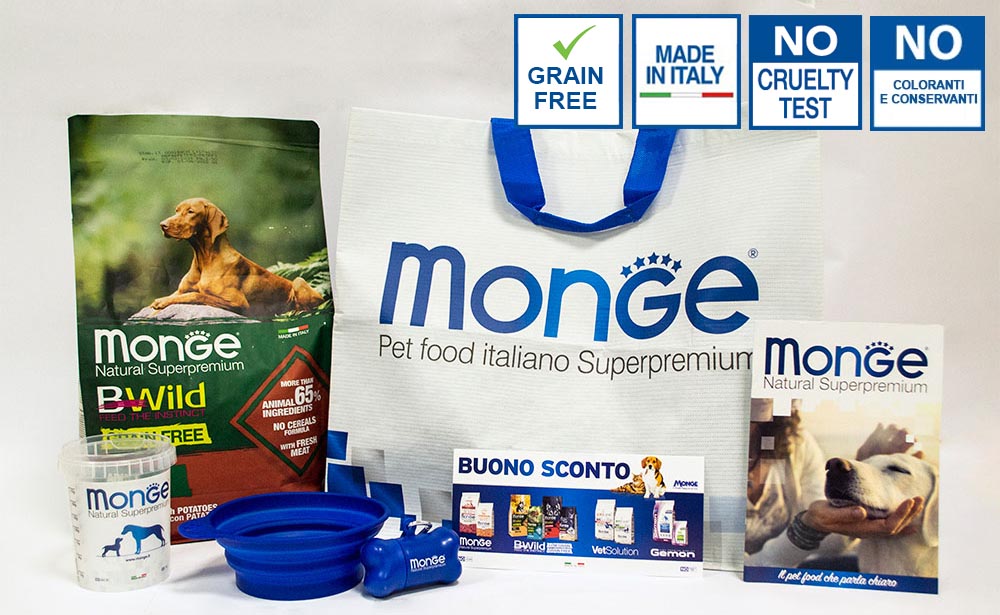 (Stay in Mobile Home Baia Elite Monge)

For you and your dog we prepared:
✓ Customized accommodation in the dog area, based on availability
✓ Bed sheets
✓ Towels
✓ AC
✓ Beach service
✓ 1st row beach service Dog area
✓ Final cleaning
✓ Elite Monge Welcome Kit, which includes: tasting packs of the NaturalSuperPremium line for the stay, dry food, complete for dogs of all sizes. (Variable taste depending on availability)
And MORE…
✓ Monge folding travel bowl
✓ Monge bag holder
✓ Monge baby food dispenser
✓ Shopping Bag Monge
✓ Discount coupon for Monge products
✓ Information flyer
CONTACT US FOR INFO

Premium Offer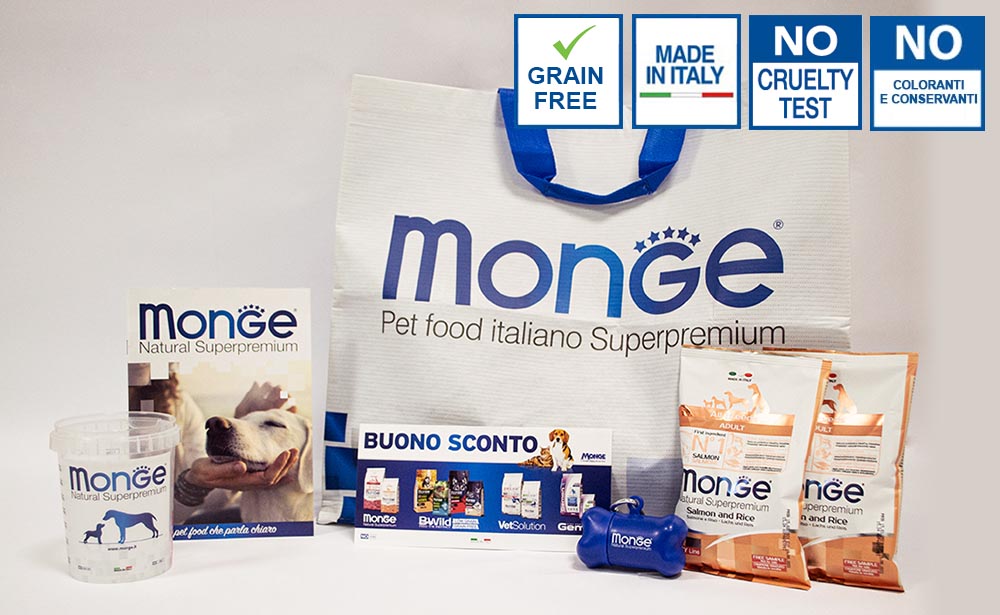 Available at all Baia Holiday facilities
(Stay in Blu Romantic Monge mobile home)
For you and your dog we prepared:
✓ customized accommodation in the dog area, based on availability
✓ Bed sheets
✓ AC
✓ final cleaning
✓ Premium Monge Welcome Kit which includes: n. 2 tasting packs of the NaturalSuperPremium line, dry food, complete for dogs of all sizes. (Variable taste depending on availability)
And MORE…
✓ Monge bag holder
✓ Monge baby food dispenser
✓ Monge Shopping Bag
✓ Discount coupon for Monge products
✓ Information flyer
or
Stay on a pitch with Monge Premium Welcome Kit


CONTACT US FOR INFO
Book your holiday
Start now thinking your next Baia Holiday